What is the Africa By Incubme program? 
The Africa By Incubme (ABI) program was launched in 2018. It's an acceleration program for African start-ups in technological fields that seek to solve the challenges of emerging economies in Africa. The program has a goal to nurture and reward entrepreneurship. It provides high-potential start-ups with the technical, financial, and business development support they need to succeed.
Adel Amalou, the co-founder of the incubator program, believes that Algeria could become an entrepreneurial hub for Africa. The ambition is to develop a thriving entrepreneurship culture in Algeria so that it becomes a viable destination for other African start-ups.
Besides the intensive coaching and mentoring, the program represents match-making and market introduction for early-stage technology businesses across Africa, especially those in FinTech, Agritech, and renewable energy sectors. It offers a unique opportunity for ambitious entrepreneurs who wish to build globally competitive tech start-ups that can deliver real economic growth on the continent of Africa.
The ABI program will provide access to funding, hands-on expertise, and access to emerging markets for technology companies across Africa – helping drive innovation and economic growth.
MajestEYE's involvement in the Africa program
It was a great honor for MajestEYE co-founder, Jihed Hannachi, to present MajestEYE during the opening of the conference in front of industry professionals, Algerian Government Ministers, and international partners.
In his speech, Jihed emphasized how important it is for businesses in Africa to embrace innovation and creativity, and to think big in order to compete on the world stage. He also spoke about the importance of collaboration and partnerships across Africa towards an African model for the Data economy and explained how MajestEYE is committed to enabling African businesses to build such a model with its award-winning data technology.
The conference was a great opportunity for MajestEYE to network with other entrepreneurs and business people from across Africa. It was also an occasion for Algerian Government Ministers to learn more about MajestEYE and how it plans to help foster entrepreneurship in Algeria.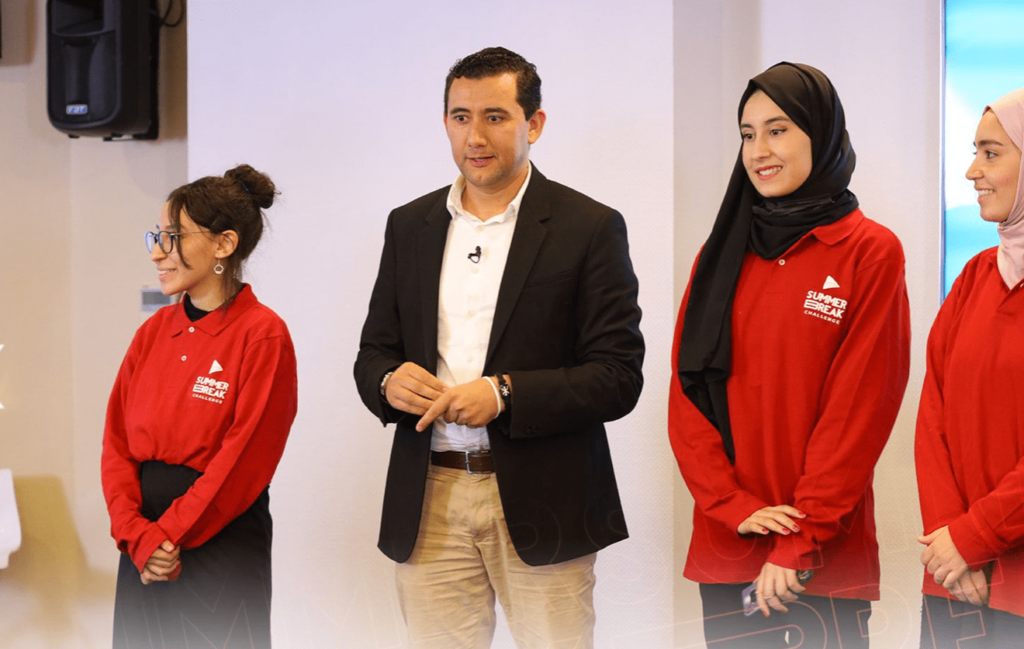 Jihed was also involved in the Summer Break Challenge, an entrepreneurship program where 12 university clubs challenge their digital skills by providing an innovative solution with high societal impact. The program provides them with access to expert advice and training from experienced professionals. It also facilitates the creation of a collaborative community in which participants can share their ideas, meet business professionals and learn from one another.
This year, students had the chance to present their digital solutions for natural disasters awareness and Prevention.
It was an excellent opportunity for Algerian students to learn about entrepreneurship, innovation, and creativity. It was also a great opportunity for Jihed to share his knowledge and experience and help them develop their skills to become successful entrepreneurs.
Since starting the program, MajestEYE has been working to introduce its value proposition to businesses across Algeria in Life Sciences, Financial Services, and Government. These businesses are looking to drive innovation in their respective industries and positively contribute to the Algerian economy.
MajestEYE's experience in Algeria has been great. Not only did it allow the company to expand into new markets, but also to work with businesses that can prove beneficial for growth and development. This has helped in creating new business relationships with other companies across Africa too.
"It is a dream journey in a new market to go from introduction to immersion to recognition within the ecosystem in just one month so far. With the Africa by Incubme program, MajestEYE went actually beyond that. Our target for the program soared".  
– Jihed Hannachi, Co-Founder of MajestEYE.
The program's significance for MajestEYE 
In an ever-changing business environment, AI technology is redefining industries. Many businesses are now using AI to improve their operations and increase their efficiency. It's impacting the way businesses operate and how they interact with their customers.
In the Africa program and Algerian market context, we are actively taking those clients and partners with whom we work and allowing them to reconsider how they use data as a strategic asset. 
The program is facilitating our growth in a new market for MajestEYE in Algeria. Our team has worked hard over the past few months to prepare for this exciting opportunity, and we are looking forward to demonstrating the value that our AI technology can bring to businesses in this region.
Moreover, the program is not only helping MajestEYE to understand the Algerian market better, but it is also helping us to position our technology to better meet the needs of public and private organizations within Algeria. Our AI-based solutions are designed to help businesses drive innovation and growth, and we believe that this is something that Algerian businesses need in order to stay competitive in today's global market.
Through the accelerator program, MajestEYE has had also the opportunity to meet with new partners to align our respective expertise and technology with the goal of creating innovative solutions that will benefit businesses in Algeria. We are very excited about the possibilities that this presents and we look forward to continuing our work with our new partners to bring these solutions to market.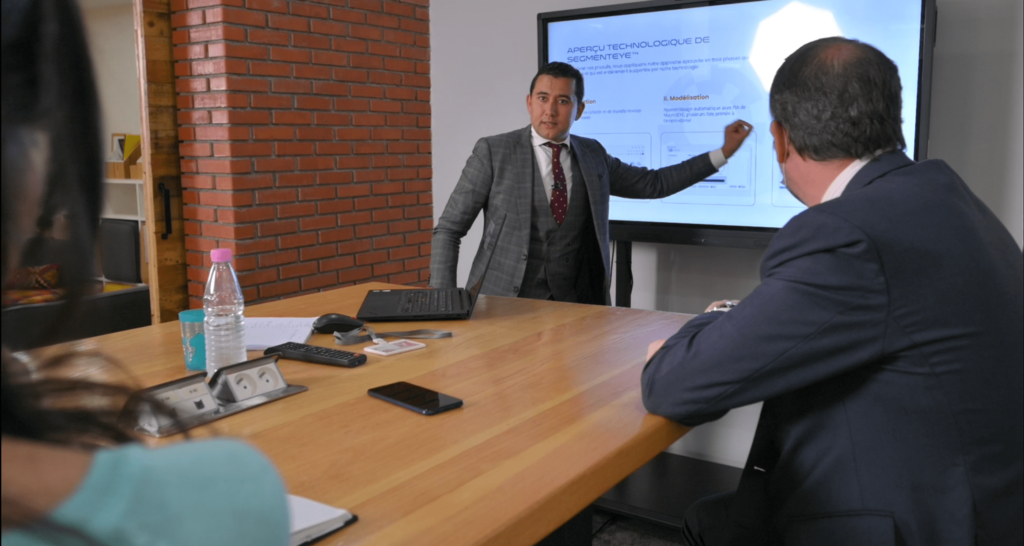 If you're interested in following along with our journey on this program and our growth in the Algerian market, follow us on our social media. We'll be sharing updates on our progress and what we're working on.
You can find us on:
You can also find recent updates about the Africa By Incubme program on their official Linkedin page, here.
We would like to thank Africa By Incubme for this amazing opportunity and our partners for continuous support. Looking forward to continuing the journey with you!