We at MajestEYE are proud to announce a new partnership with FiSer Consulting. Our partnership will bring our respective solutions together to enhance the delivery of FiSer consulting services to its customers. Our combined expertise in data technologies and solutions with applications for the financial sector is a perfect fit for a partner committed to delivering complex transformation.
This announcement will highlight the strategic partnership that combines MajestEYE's technology solutions and FiSer's consulting expertise to help financial services providers better manage their risk, improve operations, and expand business opportunities.
Nowadays, it is not just about the tools. Many businesses and consulting groups fail because they do not have strong change management skills or approach towards data processing in Design Technology projects. Data needs to be managed and analyzed effectively and tailored to one's organization. 
With the AI of MajestEYE's technology, we seek to address this issue and provide more data-driven client management and decision-making process. Additionally, it will offer more efficient data management processes all around- ensuring an unparalleled customer experience.
Who is FiSer Consulting?
FiSer Consulting was established in 2015 by a team of consulting professionals in Financial Services and Risk Management. The company is headquartered in Amsterdam, Netherlands. Its primary focus is to empower financial institutions/service providers with a transformational approach towards Innovation, Regulation, and Risk. FiSer focuses on improving the decision-making process for financial institutions through design, implementation, integration, and process optimization solutions.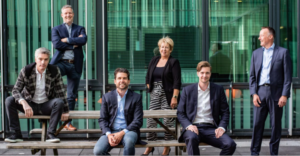 Their team of experts is passionate about delivering change from Strategy Advisory to Project Quality Review and everything in-between. They help organizations achieve their missions by providing expert advice and execution to complex international transformations, project management services for large-scale enterprise initiatives or capital projects with challenging timelines & governance structures that require strong coordination across functional groups in order to meet program objectives while maximizing quality standards throughout the entire organization's operations.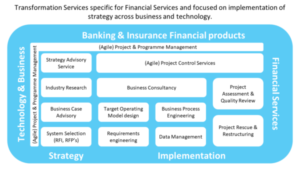 Their focus is on five key areas:
(Digital) Transformation Services

Rapidly Advancing Technologies

Evolving Customer Expectations

Regulatory Change

Integration & Separation
They consult with financial institutions within Europe on how to implement regulations or changes that impact their industry. They also help these organizations comply with regulations by customizing solutions for each client's unique needs. 
FiSer Consulting believes that the only way to help organizations stay ahead is to guide them through change. With this approach, they can provide clients with a more effective business model and fulfil their mission of making their life easier.
How are we at MajestEYE partnering with FiSer Consulting?
A number of activities are being planned within the agreement from both parties.
The FiSer Consulting team will use their client networks, approach them with the right technology for their needs, and manage relationships between clients and MajestEYE. They also evaluate whether or not this solution fits what is needed out there in today's market by thoroughly assessing all angles of the solution. The goal is to make sure that all data processed in one way or another found its way in the right hands, be it for internal use, external transfer of information.
Additionally, FiSer will assist in promoting the technology and solutions to a broader audience by:
• Giving presentations to relevant audiences or business contacts.
• Broadcasting podcasts, webinars, and videos
• Writing blogs, and other thought leadership
The MajestEYE team will work on the positioning of FiSer Consulting service offerings at clients, evaluating with them to which extent their services fit needs, identifying contacts at the right level within the organization who can provide feedback for potential opportunities. We also prepare submissions in response to RFIs (request for information), RFPs (requests for proposal), and any other content needed when transforming these possibilities into new business relationships.
The importance of AI technologies in Consulting
Artificial intelligence is changing the way we think about processing data. Automation and AI are disrupting businesses across industries, with many companies actively integrating these new technologies into their operations for increased efficiency, reduced costs, and increased revenues. According to a study by Narrative Science, the number of businesses using AI increased from 38% to 61% in one year. A quarter of these firms use AI for predictive analytics, and 22% use it for machine learning.
How can consultancy firms Leverage AI and automation?
While AI and automation have significantly disrupted some industries, most notably manufacturing and customer service, they have also undeniably had an impact on consultancy firms. Generally, the effects of these new technologies on consultancy firms are positive. If harnessed correctly, AI and automation could significantly enhance how these firms operate as well as the services they provide to clients.
While the benefits of AI are apparent across industries, it's especially prevalent in one area where technology plays a major part – consulting. Consulting involves the application of specialized expertise to solve problems for clients.
Streams such as Artificial Intelligence (AI), Big Data Analytics, and Machine Learning play a major role in the Consulting industry.
According to new research, the global consulting market is expected to grow at a compound annual growth rate (CAGR) of almost 9% by 2021. With such staggering prospects, AI and other technological advancements are becoming more prevalent in this industry as companies attempt to gain an edge over their competitors.
The advantages of AI are numerous across all industries, especially in consulting, where companies use these technologies to streamline processes, increase productivity, and significantly reduce the time required for such tasks.
 AI allows consulting firms to easily gather and organize large amounts of data in a way that makes it simple for clients or consultants to understand.
The ability to access information faster than ever before eliminates much of the busy work involved in consulting, allowing employees to focus on high-level tasks instead.
 AI allows consulting firms to automate certain tasks, such as data collection and reporting, to reduce the time needed to complete a project.
What does this partnership mean for MajestEYE?
At MajestEYE, we believe that data technology should not be limited by size. Data Science and Artificial Intelligence is a field of study which can help any organization – regardless of its size or location – gain access to modern tools for better decision making and increased efficiency in business operations. 
We're here with one mission: To empower businesses all over today by transforming those noisy numbers into actionable intelligence for growth tomorrow. At MajestEYE, we crafted our vision for data and the best practices in Data Science into a technology reflecting the whole workflow of data scientists.
Data and the role it plays in business are only going to become more influential. By combining respective areas of expertise, we hope to deliver the best possible solutions for businesses around the globe. We're excited about this new partnership and look forward to bringing our technology into more companies across different sectors in the future.
Interested to know more?
If you're looking for how to make the best out of your information and data and how they can help boost your business growth, do talk to our experts at MajestEYE here. 
For more information about FiSer: visit the official website here.