2021 was a promising year for MajestEYE. We made great strides in serving our customers better, and we are excited to continue this trend into the new year. Our team is continuously working to push boundaries by developing better ways of serving our solutions across Healthcare, Financial Services, and Government. More importantly, we were committed to making our solution more accessible for NGOs (Non-Governmental Organizations). We believe that our technology can make a real difference in the work that these organizations do, and we are proud to be a part of it.
Today, our mission as an AI-driven solution to business problems is to help our customers achieve excellence by utilizing the power of AI to make better decisions. We have doubled down on our services in Healthcare, Financial Services, and Government by understanding the nuances within each vertical and making every effort to tackle the barriers they present. Additionally, we focused heavily on improving the reliability of product offerings to customers in these areas with the goal of making MajestEYE a trusted partner in their business.
New partnerships, expansions, a growing team, and a focus on industry excellence set us up for a great 2022.
In this article, we will take a look back at the year gone by, and we will present the numbers to help paint a picture of what went on at MajestEYE and how we achieved our goals.
Here are some highlights of our major milestones in 2021.
The launch of the DrugEYE solution

DrugEYE, Data-driven drug discovery.
One of the biggest milestones for MajestEYE in 2021 was the launch of DrugEYE. MajestEYE's DrugEYE™ is quickly making a name for itself as the go-to solution for predicting the spread of viruses and bacteria. 
It provides precious foreknowledge about any emerging organism immediately after it is detected, based on simple input. This makes it the perfect solution for Pharmaceutical companies, Research laboratories, and Health authorities that need to be prepared for outbreaks.
The DrugEYE solution's ability to provide fast, accurate predictions makes it a vital tool in the fight against the disease. The DrugEYE solution is able to do this by taking into account the genomic data of the virus or bacteria and predicting how it will spread. This information is then used to help organizations prepare for and prevent outbreaks.
One of the most impressive things about DrugEYE is that it is able to generate its output off-laboratory. This means that researchers don't have to spend months in the wet lab and can instead focus their efforts in the right direction. Additionally, this also helps to speed up the process of drug discovery, which can be a real boon for organizations in the fight against the disease.
Functional characterization of the organism's genes 
It allows the DrugEYE solution to determine which of these genes are likely to be responsible for disease transmission. This helps researchers better understand how a virus or bacteria spreads and also allows them to develop drugs that target these specific genes. It does this by utilizing genomic data from microorganisms, which provides information on where and how they may spread. This enables security agencies, research laboratories, and pharma companies to prevent outbreaks before it's too late and minimize damage while helping people lead better lives.
Prediction of the long term impacts on the human body
The DrugEYE solution calculates the long-term impacts that each virus or bacteria may have on the human body. It takes into account how it will spread and any other relevant information about the organism before making a prediction. This permits organizations to make informed decisions about their work, as well as helping them determine whether existing drugs can be used without causing additional harm to the body. This also helps them when selecting which drugs they want to advance through their pipeline.
Shortlist of candidate molecules to feed the drug discovery process
This information enables researchers to quickly narrow down their choices, and focus on the most promising candidates. Data scientists at MajestEYE are able to determine candidate drugs that may be most effective against the disease in question, allowing faster drug discovery through fewer screening runs.
Drug development is a highly complex process that involves numerous factors which can impact its success. This means it's vital for organizations that are developing drugs to have access to all of this critical information so they can make informed decisions on how they want to proceed with their work. The DrugEYE solution provides them with the insight they need, helping them deliver better products while saving time and money.
JICA Grand Finale
The Japan International Cooperation Agency (JICA) is an organization that seeks to promote sustainable economic and social growth through international cooperation by providing resources, knowledge, and technology transfer worldwide. It has played a significant role in supporting social infrastructure development projects in developing countries across Africa since its establishment(completion) in 2008.
The Next Innovation with Japan Business Plan Competition was held as part of COVID 19; it enables African entrepreneurs who want to make their businesses grow while improving people's lives through innovative technologies or strategies that contribute to economic and social development. Last year, the competition had more than 2,713 submissions from across Africa. These entrants were required to submit a business plan that demonstrated or addressed a social challenge unique to Africa.
MajestEYE was selected by JICA among the top 10 most innovative start-ups in Africa to showcase our DrugEYE solution within the healthcare sector. This has provided us with an excellent opportunity to promote our technology and help make a difference in the fight against the disease. As such, by integrating high-quality genomic data from microorganisms, our solution provides information on where and how they may spread, allowing organizations to prepare for an outbreak. The insights provided by this real-time data also allow them to quickly identify potential drugs that may be effective against the disease, saving time and money.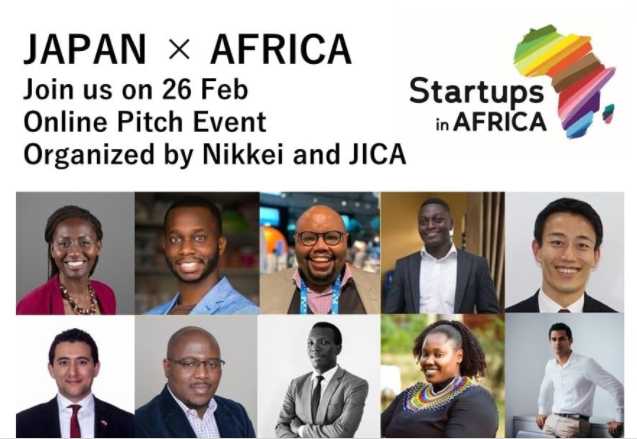 This was and continues to be a great honor for us, the MajesteEye team, to represent Tunisia in this international competition alongside such talented entrepreneurs from across our continent. The fact that we were selected from such a high number of applicants from countries all across Africa speaks to our ability to provide the innovative service that the pharmaceutical industry needs.
We couldn't be prouder of this achievement or more grateful for this chance to take part in helping change the face of African healthcare. We're looking forward to our involvement with JICA in introducing our DrugEYE solution to a wider audience in the hope of addressing potential future threats.
MajestEYE's Involvement in the Africa By Incubme Programme
The Africa By Incubme program's main goal is to bring together promising entrepreneurs from across Africa at one location so they can learn from each other and work together to develop their ideas into sustainable businesses that contribute to economic growth within our continent.
The program focuses on businesses in the FinTech, Agritech, and renewable energy sectors, which are seen as being crucial for economic growth in Africa. It provides a range of services, including matchmaking and market introduction, which help early-stage businesses access the resources they need to grow.
It also provides the resources you need to take your business to the next level by getting access to funding, expertise, and new markets – driving innovation and economic growth within Africa.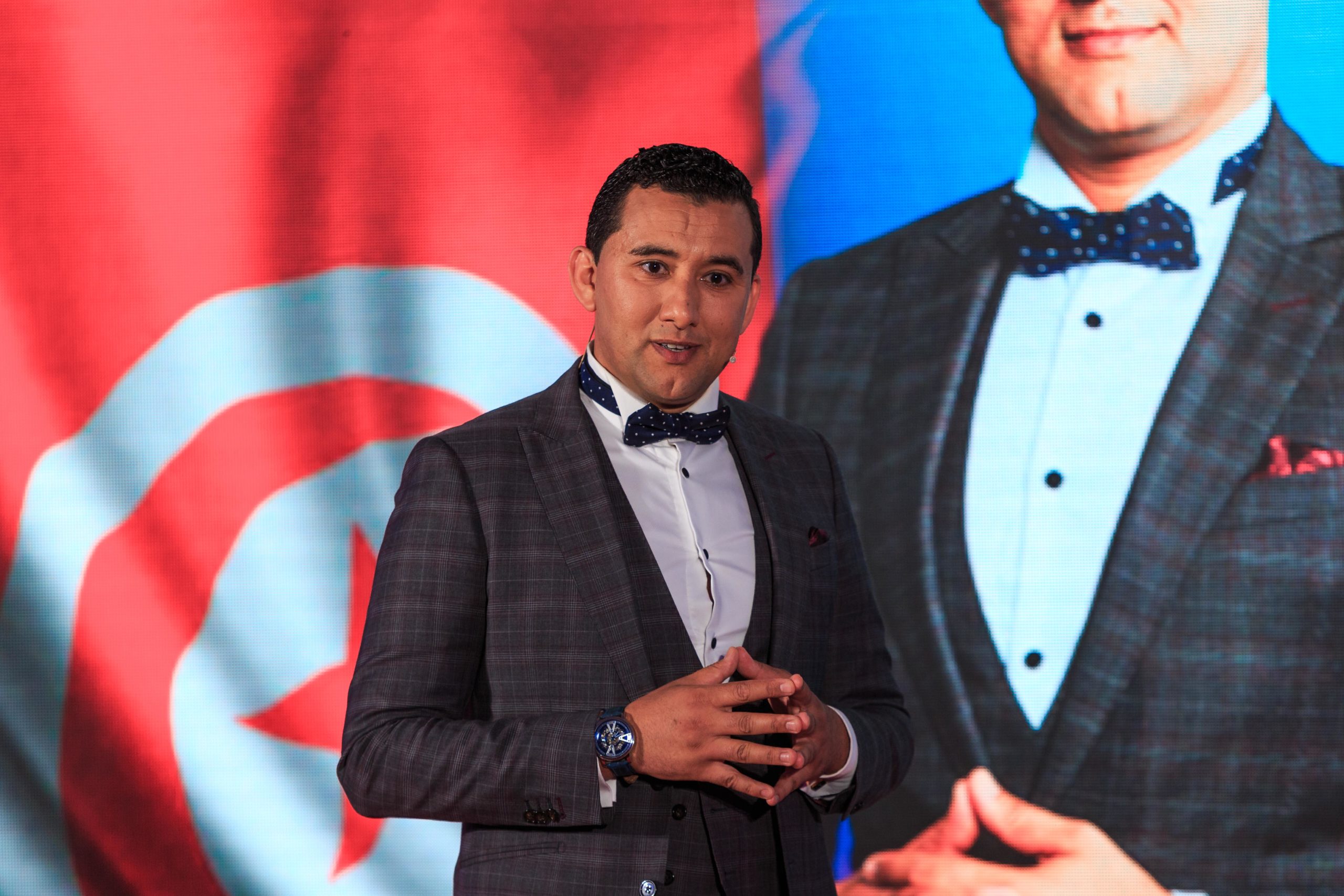 Key highlights from Africa By Incubme program:
Jihed Hannachi, the cofounder of Majeteye, presented MajetEye during the opening of the conference in front of industry professionals, Algerian Government Ministers, and international partners. He spoke about the importance of using advanced technology and embracing innovation and creativity and MajetEye's role as an innovative solution.

Jihed also took part in the Summer break Challenge. Each of 12 university clubs from across the country worked on developing a business idea for an innovative solution with high societal impact. Jihed had the pleasure of meeting such interesting and creative individuals who strived to create a better future for Algeria. He was happy to share his knowledge and expertise with them.
For MajestEYE, the Africa By Incubme Program was an excellent opportunity to facilitate our growth in new markets such as Alegria. It allowed for the expansion of our network & services, understanding the Algerian market better, and contributed to enhancing our existing relationships with local organizations and companies.
Learn more about MajestEye's involvement in the Africa By Incubme programme, here.
Launch into the Benelux region and MajestEYE's partnership with Fiser Consulting 
2021 was also a year of new partnerships and exciting opportunities launched in the Benelux Region.
This strategic partnership between Fiser Consulting and MajestEye has a shared goal of helping financial institutions stay ahead of change.
FiSer Consulting specializes in providing expert advice and execution to complex international transformations, while MajestEYE is focused on positioning its services and solutions. Both MajestEYE and Fiser Consulting will work together to provide presentations, podcasts, blogs, and other thought-leadership content to help financial institutions navigate through change. 
FiSer Consulting will use their client networks, approach them with the right technology for their needs, and manage relationships between clients and MajestEYE. They also evaluate whether or not this solution fits what is needed out there in today's market by thoroughly assessing all angles of the solution. The goal is to make sure that all data processed in one way or another found its way in the right hands, be it for internal use, external transfer of information.
Additionally, FiSer will assist in promoting the technology and solutions to a broader audience by Giving presentations to relevant audiences or business contacts. Broadcasting podcasts, webinars, and videos Writing blogs, and other thought leadership
The MajestEYE team will work on the positioning of FiSer Consulting service offerings at clients, evaluating with them to which extent their services fit needs, identifying contacts at the right level within the organization who can provide feedback for potential opportunities. We also prepare submissions in response to RFIs (request for information), RFPs (requests for proposal), and any other content needed when transforming these possibilities into new business relationships.
The partnership offers a range of benefits for both companies:
Offers a valuable opportunity to improve MajestEYE's capabilities in delivering services to financial institutions.

Enables MajestEYE to stay at the forefront of change and understand how organizations are preparing for the demands of the future, particularly in this sector.

Allows Fiser Consulting to offer its expertise in transformation, innovation, and growth solutions by offering complementary services to its existing client base.
Learn more interesting insights & details about the MajestEYE partnership with Fiser consulting, here.
The MajestEYE Data Science Academy 2021:
MajestEYE also launched an intensive two-month Data Science Academy in 2021. We were proud to welcome 6 students whose applications have been selected following a round selection process. The course includes insights, hands-on training by expert instructors. Specialized modules are designed to provide the selected interns with advanced skills in Data Analysis, Enterprise & Business Intelligence, and Predictive Analytics.
The program is an opportunity for interns to work on innovative data projects in Life Science, Finance, and Sustainability using real-life data, learning the MajestEYE approach to data. Applicants had to show a good understanding of data analytics, as well as an interest in life sciences and sustainability. MajestEYE encourages applicants to be creative and willing to collaborate.
2021: Breaking New Ground in Technology
MajestEYE has made tremendous strides in its journey in building the future of finance, healthcare, and governance with digital intelligence. With continuous innovation and top talent in data science, machine learning, and analytics, we are confident that MajestEYE will continue to help our clients navigate through change by bringing automation, data science, machine learning, and artificial intelligence tools to market.
MajestEYE's mission is to support its clients in achieving their goals by helping them navigate through change with cutting-edge products and services that are easy to use, safe, secure, and provide immediate value. We are proud of the role we continue to play in building a better world for tomorrow.
Looking forward to 2022, another year of creative and innovative initiatives, new and exciting partnerships, and further strategic expansion.